Introduction
Edu2020 is an Online Platform helping students to register themselves in simple four click for Intellectual Industrial Visit.Edu2020 is first of its kind start-up Educational Travel firm that divulges realistic exposure on the challenges in Industries through 'travelling' to the student community. We act as the BRIDGE between Institutions and Industries. As the Academia do not have the time to organize industrial visits and educational trips, we at Edu2020 coordinate the expeditions helping the staff and the students alike in the fascinating process of discovery and learning. It's in their basic Interest that the students use the Industries to get the holistic knowledge of the process and the relationships between theory and practice.
With our Customer care Representatives and comprehensive user friendly website, we are available any moment to support you and answer your queries.
Why Edu2020?
Academic and Educational institutions, many a time face problems in furnishing real world exposure to students and guide them pragmatically to achieve their dreams and goals. A tertiary grade student doesn't really know how the Software/IT industry works, car is being built in Automobile Industry, a thermal power plant operates and how a dam is built. According to Nasscom's Perspective 2020 study, industry is already facing a shortage of employable talent and companies are hiring people who lack skills, but are trainable. Others will take jobs well below their technical qualifications in a market. Our Honourable Prime Minister also started the mission "MAKE IN INDIA". Edu2020 along with these educational institutions aims to work towards imparting the factual professional values, providing relevant exposure to face challenges to today's energetic youth through experts in Industries.
Edu2020 is unique in India helping students with Real time learning and practical education.
Our Motto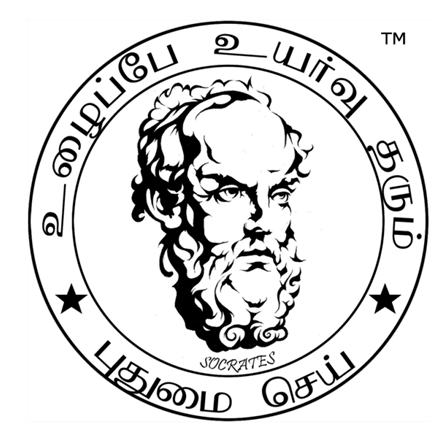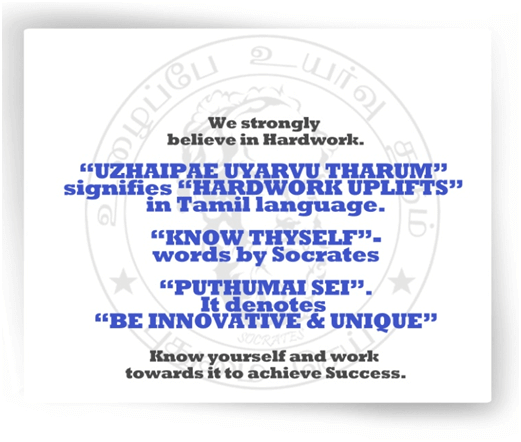 Our Goal
The purpose of Edu2020 is to educate the youth of India to take their productive place as leaders in the global community.
Our Story
Yes. I am another engineering graduate.
Did I clear my course with good grades? Yes, I did.
Did I really enjoy learning though? No. I didn't.
Once i came out of college, I started working on this and interacted with my friends who already joined the company after placement. I found out my friends facing a major issue in coping up with Companies by not knowing the workflow of Industries, Current technologies used within the company. I found opportunity for Edu2020 with vision of building better students to Indian society with real time learning and practical education.
That brings you to the story behind Edu2020. I tried hard to enjoy what I learnt. I really did. But it was one gigantic struggle. Trying to enjoy what you learn is not supposed to be that difficult. But it unfortunately was.
I don't say that I'm going to transform the way our system works. Doing it all by myself would be one hell of a task. I just want to see something change. I want to see people enjoy what they learn. And I am passionate about making at least a small change happen. That is how Edu2020 was born.
An attempt at making education fun. What better way to do it than clubbing it with travel. That felt like a good idea to me. So I along with a few of my like-minded friends wanted to give our idea a chance.
I along with few friends proposed our concept to IIT Kharagpur's Entrepreneurship Event Empressio 2014.We were shortlisted as one of the Top 40 Start-up companies Out of 2500 Companies. This was place where our idea was structured into business.
It all sounds like a fun story. How I instantly turned my idea into a reality. But my journey has been anything but easy. I know it will become easier with time. It brings so much happiness when people say they like what I am trying to do here. That is what keeps me ticking. And I have no intention of stopping until I make a dream come true. The dream of making learning sheer fun!
Accolades
Edu2020TM(Travels2020TM) is recognized as one of the best Startup companies and it is a Semifinalist in IIT-KHARAGPUR ENTREPRENEUR EVENT EMPRESSIO'14.
Edu2020TM(Travels2020TM) is awarded with 200$ from AMAZON WEBSERVICES as it is one of TOP 40 Startup in IIT-KHARAGPUR ENTREPRENEUR EVENT EMPRESSIO'14.
Edu2020TM(Travels2020TM) got 2nd prize in Top 10 Start-up companies shortlisted by Start-up Pattarai(A Initiative by Coimbatore Innovation and Business Incubator).

Edu2020TM(Travels2020TM) is shortlisted as one of the Top 25 Start-up companies in INDIAFRICA.
Edu2020TM(Travels2020TM) is being recognized at National Level as Top 4 Finalist in Tie Delhi-International business Plan competition.
Edu2020TM was awarded as the Best Educational Startup 2016 by CII with a cash award of 1 Lakh.